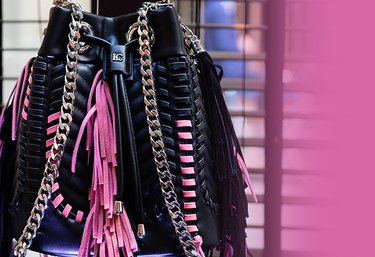 We stand by
women's side
Statistics are clear: one out of two women have suffered from a certain form of violence. In Italy there are more than 6 million victims and more than 100 women get killed for jealousy or "too much love". The number of women who decided to report is far lower, which underlines a serious cultural problem: silence.
La Carrie was born to talk to women and propose a confident and unconventional behaviour in everyday life. For this reason we want to tell you that the time has come to say it is enough: we have to break the deafening silence that covers abuses.
In collaboration with the Italian association D.i.Re. – Women's Network Against Violence, we launched a project that aims at raising awareness around the theme of gender violence, which has become a real emergency.
We want to create a network of women able to support those who denounce, since we are persuaded it will generate an environment that will protect victims, facilitate the work of associations for their reinstatement to normal life and guarantee punishment for perpetrators.
Through the hashtag #ROMPIAMOILSILENZIO (break the silence, in Italian) on our social pages, we are involving the web in the project, and the web is made of you! With the purchase of DIANA, the bag dedicated to project, you can help us supporting D.i.Re. in their activities of sheltering women and children who suffered from violence.
#ROMPIAMOILSILENZIO
D.i.Re.
Women's Network
Against Violence
With 80 shelters in Italy and Women's Centres all over the country, D.i.Re is the biggest association against violence in Italy. Since 2008, thanks to projects of protection and reinstatement, D.i.Re. protects women and children who suffered from violence, promotes their education, comeback to work and integration in the social fabric. The association has already sheltered 21 thousand women and we want to devote our commitment to them.
Launch event
On the 12th of June 2018, with the event held in Florence, La Carrie ratified its commitment to D.i.Re – Women's Network Against Violence and launched the hashtag #ROMPIAMOILSILENZIO, which is also the name of the communication campaign we will work on for a whole year to raise awareness about the theme.
Special guest of the event: Lella Palladino, president of D.i.Re., Cecilia Rodriguez, Ignazio Moser and Zoe Cristofoli.